Distribution
Flamingos are found all over the world; in the West Indies, South America, Asia, Europe, and Africa. Most of the flamingo populations are found in South America and East-Africa.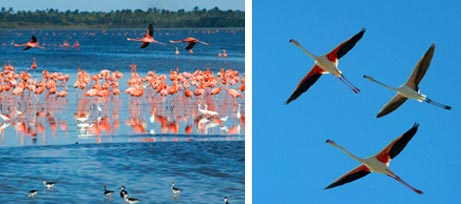 All flamingos are found in tropical and subtropical areas.
Populations of Chilean flamingos are found in central Peru, both coasts of southern South America (mainly in the winter), Argentina, Uruguay, Paraguay, and southern Brazil. Stragglers have been reported on the Falkland Islands.